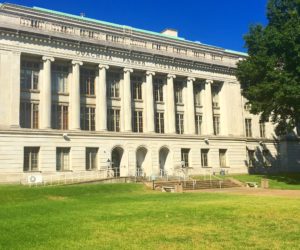 When you lose a loved one due to another person's negligence, you may want to talk to a wrongful death lawyer Little Rock AR families can count on. The lawyers at Harrelson Law Firm understand the devastating impact of a wrongful death. Through caring support and confidential legal service, we may help you get through this difficult period.
What is a wrongful death claim?

Wrongful death claims are specific to another person's negligence, carelessness, or wrongdoing, which resulted in the loss of life. When such an incident occurs, certain individuals may be able to file a civil suit to seek compensation for a broad range of damages. Both individuals and corporations could be held responsible for their actions, regardless of criminal charges being filed.
Types of Claims Handled by a Wrongful Death Lawyer Little Rock AR Has to Offer

No matter what may have caused the loss of life, a Little Rock AR wrongful death lawyer may be able to investigate your case and determine whether or not compensation is available. Our wrongful death lawyers handle a variety of cases including:
Car/truck/bus/train accidents
Bicycle accidents
Motorcycle accidents
Construction accidents
Pedestrian accidents
Defective products
Medical malpractice
Nursing home abuse
Slip and fall injuries
Work-related injuries
The experienced lawyers at Harrelson Law Firm understand how to navigate the legal system. Through diligent determination and a tenacious will to represent our clients, we fight for families who have lost a loved one.
Wrongful Death Damages

A wrongful death lawyer in Little Rock AR should investigate your claim to determine the amount of damages to be awarded to the surviving family members. This amount could factor in:
The relationship between the survivor and the deceased
The amount of the deceased's income
The life expectancy of all parties involved
Your wrongful death lawyer Little Rock AR residents trust may also take into consideration the claimant's relationship to the decedent. In general, certain individuals may be entitled to specific damages.
A Spouse: Compensation might be available for the loss of companionship, protection, mental pain, suffering and income.
Children: Minor children may seek damages for loss of parental companionship, instruction, guidance, mental pain, and suffering.
Parent: Each parent of a minor child whose death was the result of negligence may recover compensation for mental pain and suffering.
Other survivors: Others may be able to recover the value of lost services and support, with interest, and future prospective losses. Medical expenses and funeral costs may also be recovered.
Taking Legal Action with Harrelson Law Firm
If you've recently lost a loved one, we know that legal action may be the one of the last things on your mind. Due to potential statutes of limitation, and the need to review any applicable evidence with due haste, it may be advisable to contact lawyer as soon as possible. Our considerate legal staff has helped the families of wrongful death during feel as comfortable as possible during this challenging time. If you'd like to schedule an appointment with a wrongful death lawyer Little Rock AR families respect, call 501-374-2210.