Personal Injury Lawyers: Practice Areas
Little Rock, Arkansas
From medication leading to increased suicide risk to side effects of heart attacks and death, there are a wide range of serious complications that can occur from taking defective medications.

Little Rock, Arkansas
From disfigurement and death caused by a medical professional to loss of limbs, there is an extensive range of injuries that can occur while under the care of a doctor or hospital.
Little Rock, Arkansas
Car accidents can cause serious injuries, and even death. When this occurs, victims and their families may have to deal with debilitating injuries, costly medical bills and being unable to function or return to work.
Little Rock, Arkansas
It is one of the most dangerous industries in America. Roughly one in ten construction workers are injured every year, with one out of every five on-the-job deaths occurring in construction.
A Trusted Personal Injury Law Firm
If you have been injured in an accident caused by a negligent individual or company,
speak with a Little Rock personal injury lawyer at the Harrelson Law Firm immediately.
It is important that you learn your rights and legal options.
SERVING ARKANSAS AND THE ARK-LA-TEX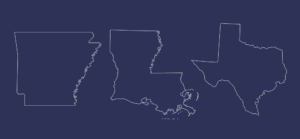 Serving all corners of Arkansas, Louisiana, and Texas
At Harrelson Law Firm, we are well-positioned to offer accessible, trial-tested representation throughout Arkansas, Louisiana, and Texas. We are admitted to state and federal courts across the regions, and we have offices in Little Rock, Arkansas; Texarkana, Arkansas; and Shreveport, Louisiana.
No matter how difficult your case is, no matter where you're located, we can discuss your legal options with you in a free case review. Contact a Little Rock personal injury lawyer at an office near you today!
Free Case Evaluation
[contact-form-7 id="4″ title="Free Case Evaluation"]
Testimonials
April 11, 2017 Attorney Steven Harrelson is humble to say the least. Not only is he a great attorney, he was the House Majority Leader, former Chairman of the House Judiciary Committee and former Arkansas Senator. I was involved in a child custody case and Steven did more than expected to make sure I retained sole custody of my daughter.

April 3, 2017 Was in a bad car accident, out of work for six months. Mr. Harrelson helped me get compensated for my injuries and helped me get my life back on track.

January 12, 2017 Steve lways responded to every email, text, and phone call I made to him. In our two court appearances, he was overprepared, and he was great on his feet. I would recommend this lawyer to anyone in need.

December 17, 2016 When we first sat down with Steve, he helped us create a plan, and he stuck with the plan until the case was over. He sent us updates and called when something important came up. We are glad we hired him and will again if the need ever arises.

December 13, 2016 Steve did a great job for our son on his case. He kept us informed, stayed on top of the case, and he went above and beyond. We heard he was the go to lawyer, and we are glad that we hired him.

December 6, 2016 Steve handled my insurance claim for injury for me, and this lawyer cares. He put the pressure on and kept it on until the case settled. I will hire him again if I ever need to.

November 25, 2016 I call Steve anytime I am in need of a lawyer. He always calls me back, takes on my case, and he does a great job. He has represented me twice, and I have been pleased both times. I highly recommend him.

November 11, 2016 Steve got on my case right after I hired him and did not let up until we got it settled. He worked hard, and I was glad to have him on my side.

February 10, 2014 Steve gave me his best thoughts on my case and his ability to win for me in a court of law. He listened to my suggestions and my questions and offered answers in a concise and clear manner. I was almost always successful in reaching him by phone or fax to discuss legal areas that I did not understand. Steve was patient, compassionate and competent. In the court room he was effective and articulate in explaining my case to the jurors. Under cross examination of the state's witnesses, he was particularly good in getting the answers that he needed. I was happy with the outcome and with his handling of my case.