Little Rock Car Accident Attorney
Protecting Victims of Negligent Accidents
If you're looking for a veteran trial litigator that has experience with every imaginable type of car collision and resulting injuries, turn to us for a car accident lawyer Little Rock, AR victims recommend. Car accidents can cause serious injuries, and even death. When this occurs, victims and their families may have to deal with costly medical bills and even end up being unable to return to work. In addition to this, emotional and physical trauma from the incident may remain with them for the rest of their lives.  In order to maximize t he value of your case, Steve Harrelson can help you develop a strategy to combat the most difficult tactics that are used to encourage you to settle for less.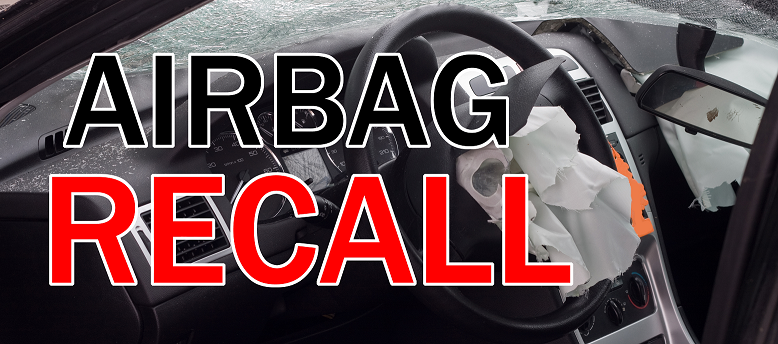 If you or a loved one has been injured in a car crash, there is no reason that you should have to pay for the physical, emotional, or financial consequences caused by someone else's negligence. You may be eligible to receive compensation for all expenses stemming from your injuries. A car accident lawyer Little Rock, AR trusts can walk you through the personal injury claims process and let you know what you can expect. It is critical that you take legal action quickly, as the State of Arkansas mandates that lawsuits must be filed within three years of the accident.
Have you suffered one of the following injuries in a car accident? We can help.
Head or brain injuries
Back injuries
Whiplash
Broken or fractured bones
Spinal cord injuries
Amputation of limbs
Paralysis
Burns
Scarring or disfigurement
A Car Accident Lawyer Little Rock, AR Who Creates a Strong & Detailed Case for You
From drivers under the influence of drugs or alcohol to violation of posted traffic laws or speed limits, there are numerous causes of car accidents. When we take your case, our attorney at the Harrelson Law Firm will immediately begin work to determine the cause of the accident, as well as whom the responsible party is. We approach each case with thorough and detailed investigations, collecting police and witness reports, medical records, and even statements from experts to create a strong case on your behalf. Whether the proceedings take place in negotiations with the insurance company or in a court of law, we have the experience to fight for the maximum amount of damages that you deserve.
To see why Steve Harrelson is a car accident lawyer Little Rock, AR respects, call today to see the difference.  Steve will make a difference by getting out of the office and researching everything from the scene of the accident to interacting with you and your family in your home setting to get a feel for how your motor vehicle collision has affected your everyday life.  It's important for a lawyer to understand every single way your life has been affected by a car accident, and that's why it's important to get out of the office, away from the file, and see firsthand how your life has changed.
Call our firm today at (501) 374-2210 and speak with a car accident lawyer Little Rock, AR trusts.
Free Case Evaluation
Testimonials
April 11, 2017 Attorney Steven Harrelson is humble to say the least. Not only is he a great attorney, he was the House Majority Leader, former Chairman of the House Judiciary Committee and former Arkansas Senator. I was involved in a child custody case and Steven did more than expected to make sure I retained sole custody of my daughter.

April 3, 2017 Was in a bad car accident, out of work for six months. Mr. Harrelson helped me get compensated for my injuries and helped me get my life back on track.

January 12, 2017 Steve lways responded to every email, text, and phone call I made to him. In our two court appearances, he was overprepared, and he was great on his feet. I would recommend this lawyer to anyone in need.

December 17, 2016 When we first sat down with Steve, he helped us create a plan, and he stuck with the plan until the case was over. He sent us updates and called when something important came up. We are glad we hired him and will again if the need ever arises.

December 13, 2016 Steve did a great job for our son on his case. He kept us informed, stayed on top of the case, and he went above and beyond. We heard he was the go to lawyer, and we are glad that we hired him.

December 6, 2016 Steve handled my insurance claim for injury for me, and this lawyer cares. He put the pressure on and kept it on until the case settled. I will hire him again if I ever need to.

November 25, 2016 I call Steve anytime I am in need of a lawyer. He always calls me back, takes on my case, and he does a great job. He has represented me twice, and I have been pleased both times. I highly recommend him.

November 11, 2016 Steve got on my case right after I hired him and did not let up until we got it settled. He worked hard, and I was glad to have him on my side.

February 10, 2014 Steve gave me his best thoughts on my case and his ability to win for me in a court of law. He listened to my suggestions and my questions and offered answers in a concise and clear manner. I was almost always successful in reaching him by phone or fax to discuss legal areas that I did not understand. Steve was patient, compassionate and competent. In the court room he was effective and articulate in explaining my case to the jurors. Under cross examination of the state's witnesses, he was particularly good in getting the answers that he needed. I was happy with the outcome and with his handling of my case.