Personal Injury Claims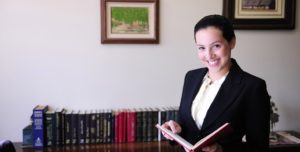 If you have been injured a pedestrian accident caused by the negligent actions or behavior of another individual, you may want to discuss your situation with one of the top pedestrian accident lawyers in Little Rock AR. At the Harrelson Law Firm, we have been representing accident victims for many years and understand how stressful and overwhelming this time can be for our clients and their families.
What Types of Cases Can Top Pedestrian Accident Lawyers in Little Rock AR Help With?
There are many different types of accidents and/or incidents which can result in someone sustaining an injury. In addition to pedestrian accidents, a Little Rock pedestrian accident attorney can also assist in other injury cases. Some of the more common types of cases we handle include:
· Car accidents
· Truck accidents
· Motorcycle accidents
· Mass transit accidents
· Bicycle accidents
· Premises liability, including slip and fall cases
· Dog bites
· Work injury
· Medical malpractice
· Nursing home
· Wrongful death
What Kinds of Damages Can Victims Recover
Under Arkansas tort statutes, when a person sustains an injury because of the fault of some other party, the law says that the victim has the right to recover financial compensation for any losses they have suffered as a result of those injuries. The purpose of a personal injury award is to make the victim "whole" again.
One of the most common types of damages a victim can collect is for medical expenses for treatment of the injuries. This can include any emergency treatment the victim received, as well as the cost of hospitalization, surgery, and doctor's visits. Other medical expenses which are covered under a personal injury claim are for physical therapy, mental health therapy, medication, medical devices, and medical equipment. Even the cost of traveling back and forth for medical treatment can be awarded to the victim.
Another "damage" top pedestrian accident lawyers in Little Rock AR can pursue for a victim can collect is the amount of money in loss wages they suffered from being unable to work as they recovered. If the injury has left them with a permanent disability, leaving them unable to do the type of work they did before the accident, they may also receive future income loss as part of the award.
Other losses a victim may be compensated are for the pain and suffering they endured or are still enduring from the injury, emotional anguish, loss of life enjoyment, and loss of companionship.
In some cases, a victim may also receive punitive damages. The purpose of punitive damages is to "punish" the at-fault party, as well as send a message to society that this type of behavior is not acceptable. An example of a type of incident where punitive damages may be awarded is a drunk driving accident. Your pedestrian accident attorney Little Rock, AR clients trust can let you know if you may be able to seek punitive damages in your lawsuit.
Let Our Top Pedestrian Accident Lawyers in Little Rock AR Help
Personal injury claims can be complex, especially when the injuries involved are serious ones. The legal team at Harrelson Law Firm is available to meet and discuss with you the details of your case and how we may be able to help.
If you would like to schedule a free consultation with one of the top pedestrian accident lawyers in Little Rock AR from Harrelson Law Firm, call (501) 374-2210 today.